About Us
Northwest Home Designing, Incorporated (NHD) is a nationally renowned, award-winning, family-owned residential design firm located in Lakewood, Washington.
Founded in 1962, NHD has the largest, in-house, diverse selection of pre-designed (stock) home plans in the northwest! For more than 45 years, NHD has been serving the northwest, as well as, the national building industry by creating innovative and distinctive pre-designed (stock) home plans that meet the demands of today's active lifestyle and appeal to individual home buyers and builders. In addition, NHD is recognized for providing outstanding custom home designs', modifications, site planning, remodeling, and townhome specialty services.
Our decades of experience and our vision for exceptional design, has helped us maintain leadership in the residential home plan industry. Most importantly, our longevity has allowed us to the opportunity to create and present over 6000 (stock) pre-designed (rambler, two story, basement, townhome, vacation, garage, duplex, split level, multi-level, master main, daylight to front, multi-plex, three-story, coffee shop, barns, tri-level) home plans to our customers. From small builder-friendly spec-homes to luxury dream homes, difficult building sites to large planned communities that maximize space, NHD's uniquely designed plans are affordably priced, economical to build, updated (at no additional cost) to the most current building codes (IRC), and are technically supported by our design team. The careful interpretation of today's ever-changing market enables NHD pre-design (stock) home plan division the ability to create home plans that meet consumers' expectations and the end result is a superior home design that will be admired by family and friends.
The creative talents of our firm's designers, paired with the zealous commitment to customer service demonstrated by all NHD's employees, has moved the company from a small northwest firm, serving the northwest, to a national force in pre-designed (stock) home plan and publishing industry. Northwest Home Designing, Inc. has published several home plan catalogs (The Designment Review); in addition, NHD has been featured in national magazines, such as, Garlinghouse, Dream Home Source, Move, Home Planners, E-Plans, Cool House Plans, Better Homes and Garden, Builder, Professional Builder, and Creative Home Owner displaying award-winning and innovative designs.
Nationally, NHD's home plans have been recognized and featured for their award-winning styles. Our design "Lakeside Reflection" won the prestigious "Best in American Living Award" from Better Home and Gardens and "Morgan's Bungalow" was the recipient of the Pacific Coast Builders' Conference "Gold Nugget Home of the Year." Our Award-winning Homes section of our website showcases additional award-winning designs that were nationally featured or unveiled in a local "Street of Dreams".
Northwest Home Designing, Inc. has stayed in the forefront of the home plan industry by listening to and empathizing with our customer's needs. NHD's continued success and longevity in the residential home plan industry is the result of combined efforts of our talented and dedicated staff contributing to customer satisfaction, the attention to high quality production details, and offering a wide variety of superior pre-designed home plans and design services at an affordable price.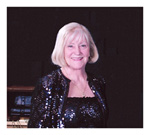 In Memory of our
Co-Founder and Mother
Loree L. Lord
1930 - 2007